About American Building Contractors
Do you believe a contractor should...
be punctual?
treat you the same way they would want to be treated?
listen to your wants, needs and concerns?
...SO DO WE!
American Building Contractors was founded in 1998 after a violent hail and wind storm affected more than 100,000 homes in Minnesota. We realized that most homeowners had never dealt with their insurance company for this type of claim and probably didn't know of a reliable contractor who could help them with their insurance restoration needs. As a result, American Building Contractors was started with three basic beliefs: be punctual, treat customers the way we would want to be treated and always listen to our customers' wants, needs and concerns. We have since helped tens of thousands of homeowners with insurance claim repairs and all types of roofing and home improvement projects.
Because of our expert craftsmanship, detailed insurance knowledge, and caring, attentive staff, we soon grew and opened two new offices: our Illinois office in 2000, and our Florida office in 2004. We are now licensed in 44 states and are one of the largest privately owned contracting companies in the nation.
We stand behind the quality of our workmanship and our dedication to customer service, and we look forward to working with you!
About the President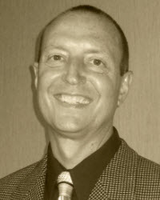 Paul Woodward
Paul Woodward is the president of American Building Contractors and one of the company's founding partners. Paul manages the operational, financial and accounting aspects of the business. His leadership has helped the company grow from a small local roofing company to a national leader in the industry.
Paul's focus on communication has helped forge long-term relationships not only with employees, but with suppliers, manufacturers and customers.
About the Executive Vice President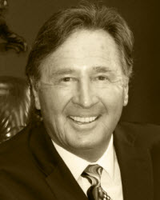 Michael Jacobs
Michael Jacobs is one of the founders of American Building Contractors. Before starting the company, he has been self-employed for more than 25 years, working in a variety of industries. Michael franchised his businesses and expanded them nationally.
His expertise in organizational planning, sales and marketing makes him a true asset. At American Building Contractors, Michael's focus is primarily on overseeing national expansion. He also oversees the recruitment of crews, project managers and salespeople throughout the country.
Our Philosophy
We treat every job as if it's the most important project we have ever undertaken. Our success depends on your satisfaction. We're respectful of your time and sensitive to your wants and needs.
Giving Back
Here at American Building Contractors, we believe in the importance of participating in our community. Over the years we have been involved with Habitat for Humanity, donating materials and aid whenever possible. Their mission to provide homeowners with safe places to live is something we also strive to do every day! We also work with the Builders Association of the Twin Cities, the Wounded Warrior Program, the Roof Deployment Program with Owens Corning, and Support Our Troops!
Looking for a price? Get a no cost, no obligation free estimate.